AidMyAchilles.com is committed to helping people who suffer from soft tissue injuries (i.e. bursitis, tendinosis, arthritis, fibromyalgia and muscle atrophy). It is our promise to offer premium products and exceptional service so you have the tools and assistance necessary for faster pain management and more complete rehabilitation.
General Questions, Reviews & Orders
AidMyAchilles 60 Day Return Policy
AidMyAchilles 1 Year Replacement Warranty
---
General Questions, Reviews & Orders
All reviews you see on any of our websites and stores have been written by our customers. Some customers do not choose to publicize some of their information details (ie. last name, city); but we do internally store contact information for every review posted.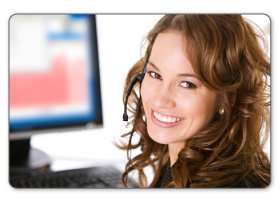 Our friendly AidMyAchilles Advisors are available Monday to Friday to answer questions about our products, your injury or condition, and to take your order.
Your health matters to us. We're here to help you select the most effective products for your condition and to assist you throughout your rehabilitation; that is our commitment to you at AidMyAchilles.com.
Why is our TShellz Wrap® a Plug-In Unit and not Battery Powered?
We field a lot of calls from our customers that want to know why our TShellz Wraps® don't come with a battery powered option. The simple answer is that our TShellz Wraps® use a lot of power. We tried looking at batteries, but we found that a high capacity (and high cost) lithium-ion battery would only power our Shoulder TShellz Wrap® for about 25 minutes - and then it would need to be recharged. The amount of power that our wrap uses over such a short span of time should really drive home the fact that our TShellz Wraps® are real, industrial strength treatment devices; currently, for us to provide a battery option for our wraps we would have to reduce the level of treatment power emitted from this product. The lower the output, the less effective the device will be - this is why our TShellz Wrap® units are plug-in units only.
---
Personal Treatment Recommendations
Our knowledgeable AidMyAchilles Product Specialists would be happy to create a personal treatment plan with you! This is a FREE service that is exclusively available to AidMyAchilles customers. When your products arrive, please take some time to read through the instruction manuals to learn about your products and general treatment suggestions. For more information on how to use the products or to discuss your personal treatment, please do not hesitate to contact us.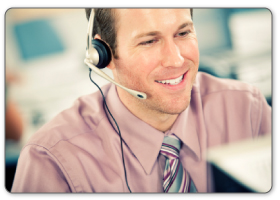 Speak with a Product Specialist:
Toll free at 1-866-237-9608 within the Continental US.
International callers dial +1-705-532-1671
Send us an email:
service@mendmeshop.com
---
Shipping Information
At AidMyAchilles we want you to feel better as soon as possible. Therefore, orders placed on a business day before 2pm EST, are usually shipped out the very same day the order is placed. Orders placed after 2pm EST or on weekends will ship out the next business day.
Free Shipping Policy
Orders over $15.00 USD will be shipped (Standard Shipping) free of charge within Continental North America.
When You Can Expect Your Shipment?
Orders are shipped by Ground Mail within North American and Air Mail for Overseas orders. Unfortunately, we are unable to guarantee shipping time.
All orders are shipped from a warehouse in Pennsylvania (PA), USA.
Estimated Delivery Times within Continental US:
Standard Shipping delivers 2 - 3 business days from order date.
Please Note: Express Shipping may require a signature upon delivery
Estimated Delivery Time Overseas:
Most European orders are delivered within 1-2 weeks. Delivery times to other countries will vary by destination. Please call or email for an estimated delivery date.
---
Return Policy and Return Instructions
With the exception of our ebooks, all AidMyAchilles products come with an Iron-Clad 60 Day Money Back Guarantee on every purchase.
You will not be left on your own after purchasing from us and we strive to follow up with all of you after you receive our shipment. We welcome you to email us anytime or call us during business hours with any concerns or questions you may have. Our highly trained Advisor Team is understanding and respectful of your situation and will answer your questions to the best of their abilities. The toll free office number is 1-866-237-9608.
We all know that healing of soft tissue injuries does not necessarily happen overnight and treatment requires time and effort. When purchasing from us, we ask that you take the time to treat yourself as recommended in the treatment guidelines for a 6 to 8 week period.
If you are not satisfied with the results after 6 weeks of use, contact us for a full refund or request an extended return period.
Call us before returning a product to receive complete return instructions, including the return address.

Toll Free Returns Line (Continental US)
1-866-989-6431

International Returns Line
Canada +1-705-532-1670
Pack the product securely in a box.

Include a copy of the original receipt OR the purchasers name, phone number and original shipping address inside the box.

Include ALL parts

of the product in good condition to ensure you receive a full refund. A fee for any missing or damaged parts will be deducted from your refund.

Send the parcel by regular mail from your post office. AidMyAchilles recommends that you insure the parcel, but it is not required.

IMPORTANT:

ONLY USE the United States Postal Service

if mailing from the USA. From overseas, use the regular postal service.



Parcels delivered by a courier service will be refused (i.e. FedEx or UPS) and returned to you at your expense.

If there is a customs declaration label to fill in, write

Goods returning to seller for refund

in the "Description of Contents" section.
A refund will be issued for the purchase amount of the product (shipping charges are not refundable) when we receive the parcel. We will notify you when the refund has been processed.
---
AidMyAchilles Warranty
All AidMyAchilles products come with an Automatic 1 Year Warranty against manufacturer defects from the date of purchase. If your product is defective please contact us for instructions on how to receive a replacement.
Email
Send us an email:
service@mendmeshop.com with "Warranty Claim" as the subject in the email.
Include Your Name, Phone Number, Invoice Number in the email.
Include all information you feel is applicable.
We will start the claim process asap and respond to you by email (or phone) usually within 24 hours
If you would like us to call you to discuss the matter, include a preferred day & time that you would like us to call you
Phone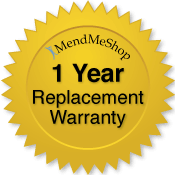 We welcome you to call us anytime. If you call regarding a warranty and do not get through (outside of business hours), leave a message and be sure to leave a phone number we can reach you at. We will almost always respond within 24 hours.
Toll Free Warranty Line (Continental US)
1-866-237-9608

International Warranty Line
Canada +1-705-532-1671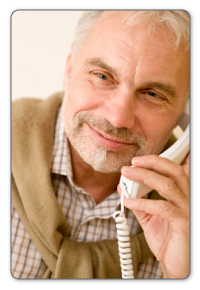 ---
Suggestions and Testimonials
We appreciate you taking the time to let us know about your AidMyAchilles experience. If you have any suggestions or would like to provide a testimonial, please contact us. We are always working to improve our products and service.
If you are not satisfied with your experience for any reason please let us know and we will be happy to assist you to the best of our abilities.
Call toll free (Continental US) 1-866-237-9608
International callers dial +1-705-532-1671
---
About Our Company
AidMyAchilles.com is dedicated to providing the highest quality therapeutic products with sound treatment advice throughout your rehabilitation. With the proper tools and continual support you will find relief from your pain, improve your range of motion, heal faster, and have flexible soft tissue that is resistant to re-injury.
We are committed to researching, developing, sourcing, and distributing only the most effective products to treat soft tissue injuries and chronic conditions. AidMyAchilles.com provides affordable therapeutic devices that are safe and easy to use in the comfort of your own home. The devices include Circulation Boost devices, information ebooks, and therapeutic accessories. We are continually improving our products and adding to our strong line of therapeutic devices.
Our knowledgeable and friendly AidMyAchilles Advisors and Product Specialists are available throughout your entire treatment to answer your questions about our products and how they might relate to your soft tissue injury or condition (i.e. muscle strain, tendonitis, joint pain, bursitis, etc).
AidMyAchilles.com is a division of MendMeShop®, both of which are trade names for IN.GENU Design Group Inc. located at 393 First St. #308, Collingwood, Ontario Canada L9Y 1B3.
AidMyAchilles.com secure online shops and ordering processes ensure that your order is handled securely, filled properly and delivered promptly.
All rights reserved, AidMyAchilles.com - a division of MendMeShop.com.
---
Please be aware that this information is neither intended nor implied to be a substitute for professional medical advice. CALL YOUR HEALTHCARE PROVIDER IMMEDIATELY IF YOU THINK YOU MAY HAVE A MEDICAL EMERGENCY. Always seek the advice of your physician or other qualified health provider before using any of our outstanding products to make sure they're right for you and your condition or if you have any questions regarding a medical condition. Always see your doctor for a proper diagnosis as there are often many injuries and conditions (some very serious) that could be the cause of your pain.